Whether setting up a new home or replacing old items, shopping for appliances in regular stores can be time-consuming and exhausting. Many factors like out-of-stock items, long lines at the register, and bulky fitting devices in the car, make shopping in brick-and-mortar stores more tiring than enjoyable.
Alternatively, shopping for home appliances online saves time and energy. Besides these conveniences, there are plenty of other benefits to expect.
It saves money
One of the best reasons to buy appliances online is the lower cost. Brick-and-mortar retailers rent and pay for floor space, the cost of which is split up and added to their merchandise. They also have to allocate enough funds for salesmen commission. On the other hand, online retailers have no floor space or commission to worry about. They can sell appliances closest to their manufacturing cost, which means a lower price for customers.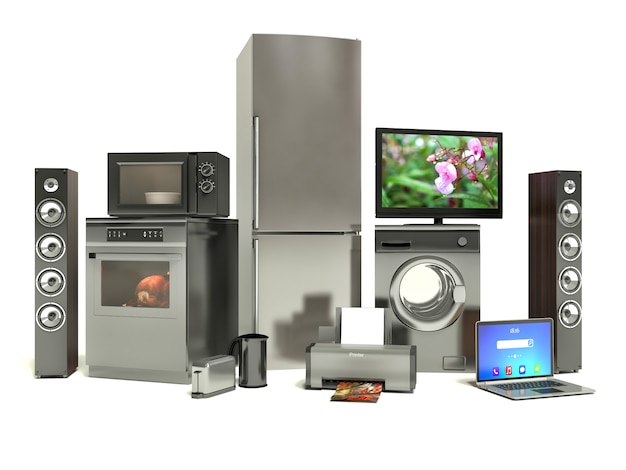 It saves time
Shopping in regular retail stores takes up a lot of time, from preparing to leave home, driving to the store, to queuing at the register. Sometimes a single store does not carry one's preferred brand or have no more stocks, so buyers will have to hop from one store to another. But when they shop online, they can browse for a myriad of appliances comfortable in their seats.
It guarantees more stocks of better quality
As mentioned above, regular stores have limited spaces to rent. That's why some stores accommodate only as many brands and pieces that they can fit in their display rooms or storage. Particular spaces do not limit online retailers since they get their stocks directly from the warehouse. Customers won't have to visit different stores looking for available appliances or wait for another two to three weeks for a store to restock them.
Online retailers can deliver straight to a buyer's doorsteps from the warehouse. It eliminates extra travel time from one store to another, which places them at higher risk for damages.
It offers more choices
When shopping for home appliances online, buyers can gauge various models of appliances and their corresponding price ranges. They are introduced to new models which may not be available at regular stores yet. Comparing between devices will be easier, leading to better decisions.
It gives ample time for research
Home appliances are big investments, and it pays to do some research before finally making a purchase. Browsing appliances from home gives you more time to research each of them, unlike in brick-and-mortar stores where you have to rely on brochures, posters, or sales people eager to earn commissions. It is very easy to compare appliances when their specifications can be read next to each other on a screen.
There are abundant sources of information online, starting from the manufacturer's official website to online community forums discussing their recent home appliance purchases. It helps buyers know what other customers are saying about a particular item to weigh it in their decision-making.
It takes away hassle with delivery
Some retailers deliver appliances separately though it may take a while. Many others allow their customers to load them up in their cars after purchase, but it is a hassle on the buyer's part. Shopping for appliances online eliminates these challenges by offering door-to-door delivery, often free and on the same day of purchase. Buyers can even contact online retailers if they need further assistance in installing different appliances in their homes.