The winter season is coming. It is a time of the year where beds are prepared to be warm and cozy. Aside from the room temperature, pillows and bed sheet, winter quilts are the most significant thing that you need to prepare for a warm and comfy bed as it gives you a feeling of cosiness and home.
A quilt is three-layered thin sheets that have a simple underside, a pretty top layer and fillings. There are different types of quilts that you can choose from, varying from their tog rating, size, fillings and weight.
Points to consider in choosing a quilt
Here are some of the things you should consider in finding a cosy quilt:
Know the tog rating
The first thing you need to consider in choosing winter quilts is their tog rating. The tog ratings specify a quilt's capability in trapping the air and retaining the heat it gives to your body. Quilts with a higher tog rating offer more trapped heat and will make you warmer.
An excellent quilt tog rating for winter is from 10.5 and above.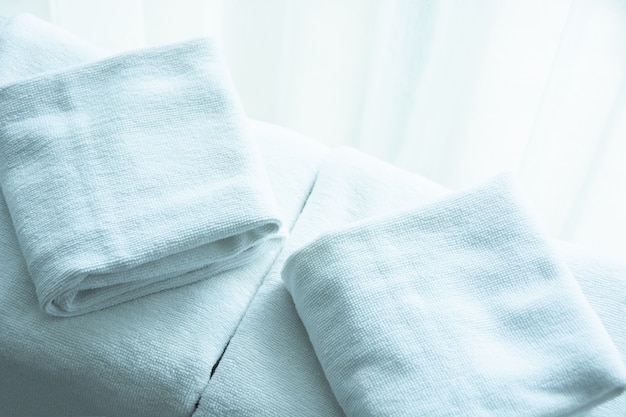 Consider the fabric material used
In finding a suitable quilt for you, you should first know what fabric material it is made of. Cotton, wool, synthetic polyester and bamboo are different types of fabrics a quilt made of. Cotton is a thin, soft and comfy fabric that is made of natural fibre. A quilt that is made of wool offers natural heat, as it distributes the heat evenly. In contrast, a synthetic polyester fabric gives a durable, hypoallergenic and easy to clean type of quilt. And choose a quilt made of bamboo if you want it to drain the moisture, is door resistant and has an antibacterial component.
Know the fillings of the quilt
If you are searching for a warmer quilt for winter, consider the fillings it has as the fillings in quilts add warmth to the body. You can either pick a quilt with synthetic or natural fillings. Two known quilts that offer an excellent level of warmth are the down and feather quilts.
Specify the weight of the quilt you wanted
When finding a quilt, you should specify the weight you wanted. In determining the weight of the quilt, look for the GSM number attached to the quilt. A quilt with a higher GSM number means it has greater insulation that can keep you warm in winter.
Determine the quilt's size you prefer
For the winter season, a longer quilt would be more appropriate as it gives a lot of warmth to your body. It is also suitable to use when you live in an old house with an old heating system.
Consider the design you wanted for your quilt
A warmer quilt with a beautiful design adds to a more comfortable bed to sleep in. The quilt's top layer was sewn in small and even stitches, creating figural or geometric designs. And those small and even stitches help the insulated part stay intact. You can choose two styles of quilts: the whole cloth quilts and the patchwork quilts.
Before you decide to buy a quilt for winter, consider the fabric, size, weight and the tog rating. A better-quality quilt will help your winter nights warm and comfy.